Park Theater Seating Chart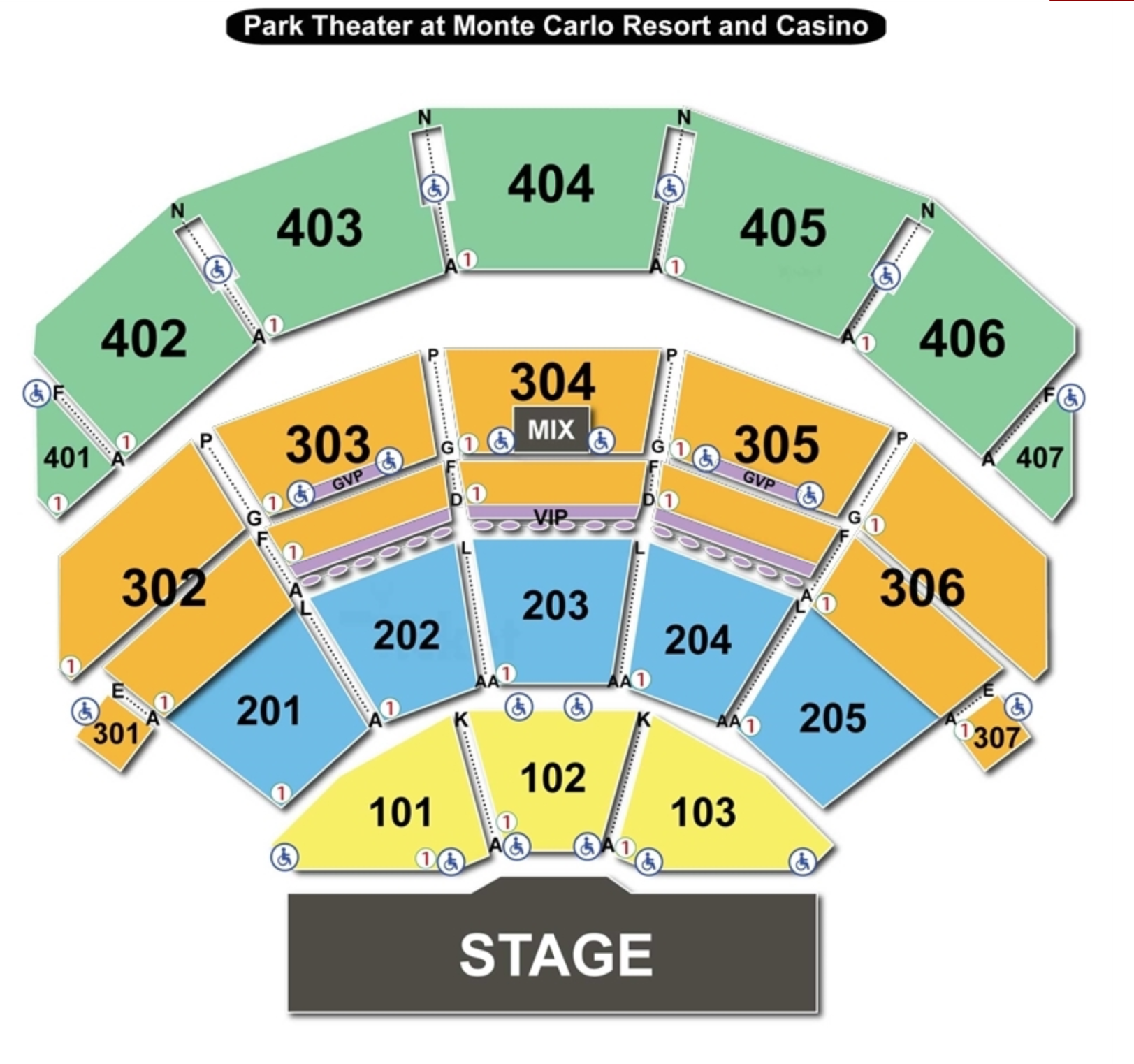 Intended to bring massive entertainment to a smaller and more intimate audience, the venue's seating capacity is 5,200, including seating over three levels in addition to the floor. With the telescopic seating rolled back, the capacity increases to an amazing 6,300! Seating is spread out across 3 floors: the main Orchestra level, the High Orchestra level, and the Balcony floor, with additional exclusive seating. With a huge stage of 135x40ft, the seat furthest from the stage is nonetheless a mere 145ft from the stage – there is no such thing as a bad seat in this venue!
The Park Theater promises to bring you the very best audio and visual experience. With an audio system engineered exclusively by L'Acoustics for the room, the Park Theater's acoustic and audio are simply superlative. Get ready for a truly one-of-a-kind experience!
Special packages with exclusive seating are available for certain artist residency performances.