Get ready for an extended opportunity to see the biggest stage show of any pop artist since David Bowie, by one of the greatest performers and personalities to exist today. That's right, it's none other than the global superstar Lady Gaga, coming to the Park Theater Las Vegas for a special series of two shows; dominated by the glitz-and-glamour classic Gaga fare "Enigma," and accompanied a few select "Jazz And Piano," shows, for a more intimate experience showcasing Gaga's phenomenal musicianship.
Whichever you attend, it's guaranteed to be a show that blows away any other you've ever seen. Tickets for this are going to disappear so don't delay – choose your show from the list below and book NOW to be sure of your place!!
Lady Gaga Las Vegas Tickets:
"The charismatic Gaga proved once again she is the real deal in a world where few divas know how to command a stage" – Montreal Gazette
"Delightfully weird, undeniably authentic, Gaga remains a rare beast in pop" – The Telegraph
"This is the Gaga we all know – exciting and daring. She's still unpredictable, a woman who forced live shows to be bigger, pushed them forward and made the others seem lazy" – GQ
Few artists can claim to hold a candle to the unstoppable force that is Stefani Joanne Angelina Germanotta, known to the world at large by her stage name Lady Gaga. After years of gruelling determination and hard work, she blasting unexpectedly into the charts with her debut album "The Fame," and forced the whole world to pay very, very close attention. With "The Fame," Gaga established herself as a pop star with hits just as "Just Dance," and "Poker Face" – and once she had audiences paying attention, really began to show her true colours as a personality.
Gaga's follow-up album, "Born This Way," began to showcase her personality and activism as an icon and member of and for the LGBT community, with several songs and videos in support of this cause. On top of this, she began to reveal the outlandishness that is now associated with her immense persona, with videos featuring unusual, alternative, and sometimes challenging visuals and intensely complex production from the music, to the choreography, to the outfits. A huge, wild onstage and offstage persona, her third album, "Artpop," took her bombastic nature to the extreme and pushed the boundaries of just what is possible for a contemporary pop artist to achieve under the pressures of mainstream success.
But never one to be pigeonholed, she followed this up with a jazz album with Tony Bennett, and, most recently, released "Joanne" – a more stripped-back, emotional affair from the usually flamboyant star, inspired by and centred around the death of her aunt.
To date, Lady Gaga has sold in excess of 27 million albums across the planet, making her one of the best-selling recording artists in history. Needless to say, she's also the recipient of countless awards, including six Grammys, three Brit Awards, and multiple Guiness World Records. As an activist and philanthropist, she's been nothing short of vigilant, pouring the rewards of her work into LGBT activism and her own anti-bullying charitable organisation, the Born This Way Foundation, improving the lives and a source of inspiration for millions of young LGBT individuals around the world.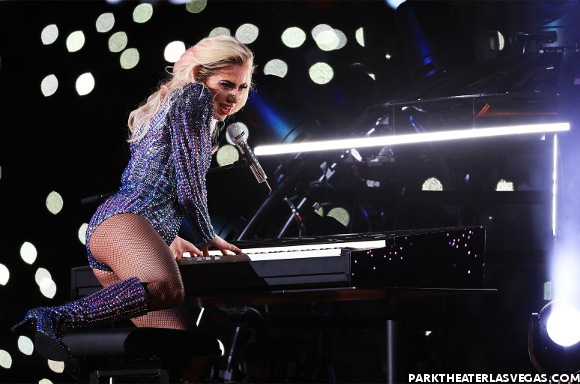 The "Enigma" shows, according to a press release, will be "a brand-new odyssey of her pop hits built as an experience unlike any other" while the "Jazz And Piano," show will contain "stripped-down versions of her hits as well as music from the Great American Songbook."
"I can't wait to share 'Enigma' with all of my fans and with Las Vegas," the superstar said. "We're creating a show unlike anything I've done before. It will be a celebration of all that is unique and different within us. The challenges of bravery can be overcome with creativity and courage that is grown out of adversity, love and music."
There'll be no lip-syncing at this show. Forget the stars who can only shine in the studio. Lady Gaga is the real thing – a true singer, dancer, songwriter and vibrant, vivacious performer who puts every inch of her energy into crafting the ultimate live performance. Prepare to be dazzled.
Have you got those tickets yet???