Get ready, Las Vegas, because one of pop's greatest superstars is about to set the stage for her long-awaited residency. That's right – ladies and gentlemen, none other than Janet Jackson brings the "Metamorphosis," stage show to Vegas. The world is buzzing for it, and with good reason. Given the mind-blowing production level of the pop legend's touring shows, there's no telling just what she'll be able to come up with with full command over the stage for an extended period of time. There's only one way to find out – choose your show date from the list below and book your tickets NOW, while they last!!
Janet Jackson Las Vegas Tickets: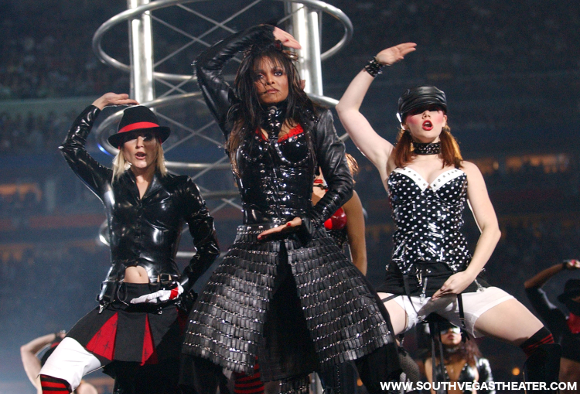 "From the moment she stepped out from behind the screen, Ms. Jackson gave an unforgettable and flawless performance. She danced with the highest energy, supplemented by her amazing backup dancers. The choreography was on point. Hit after hit, Janet Jackson did not fail her fans" – Faroutmidwest
Of all pop stars, Janet Jackson probably needs the least introduction. One of the seven Jackson siblings, a family that changed the shape of popular music for generations to come, her impact and legacy on contemporary music and culture is virtually unparalleled. Beginning her career on "The Jacksons" television series in 1976, she went on to feature in various other television shows before beginning her career as a singer and songwriter. The releases of her 1986 album, "Control," and the 1989 album "Rhythm Nation 1814" established her as a pop icon, known for her distinctive image, groundbreaking incorporation of funk, disco, rap, industrial, and original rhythm and blues beats into her work, and the never-before-seen choreography in videos such as "Rhythm Nation." Her fifth album, "Janet," released in 1993, saw her explore her sexuality more in her records, breaking cultural norms at the time turning her into a sex symbol, and her sixth, the 1997 album "The Velvet Rope," was praised by critics for its dark and challenging lyrical content.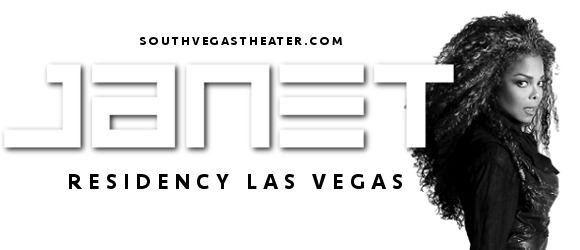 "When she busted out the classic choreography from her iconic videos for "If" and "Rhythm Nation" late in the show, the crowd exploded, and rightfully so. These are unforgettable pop music moments brought to life. The new era of Vegas residencies are all about turning the live music experience into a dance party, and Janet does that effortlessly" – Las Vegas Weekly
Today, with sales of over 100 million records around the world, Janet Jackson is one of the world's best-selling artists, cited by countless recording artists today as an important influence upon their creative careers. 2019 marks the year of her long-awaited induction into the Hall Of Fame. Yet at all her shows, the fundamentally shy pop star ends with heartfelt thanks to the audience for their love and support over the years that feel genuine, expressing a real humility that adds to the many existing reasons that everyone simply adores her.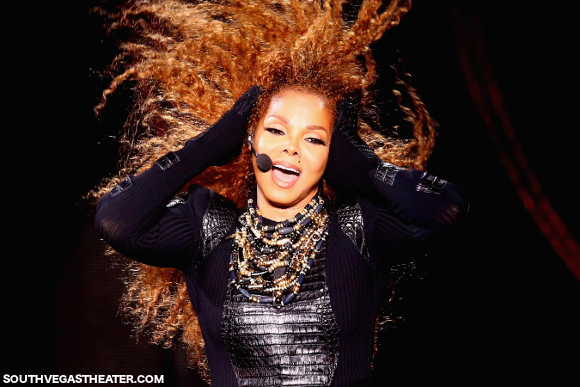 "Rarely did this show feel like a nostalgia trip… Jackson's stamp is all over the contemporary pop landscape — and at 51, she proved she still has a few new lessons for her heirs" – Variety
In the limelight since she was a child, it stands to reason that Janet Jackson's first residency show focuses on growth and evolution, the themes drawn from her own experiences and development having a universal capacity to resonate with just about anyone as well as tell the singer's unique story. "'Metamorphosis' peels back the layers of the immensely private life of Janet Jackson, sharing her transformation from a young girl with issues of self-esteem to global Icon," stated the press-release. "The centerpiece of this all new thought-provoking show, will be Janet herself, captivating you through your senses with electrifying visuals, explosive dance numbers, chart-topping hits and fan favorite deep cuts. Fans will follow her path to self-love, empowerment, motherhood and activism, amidst the challenges faced along her personal journey.'"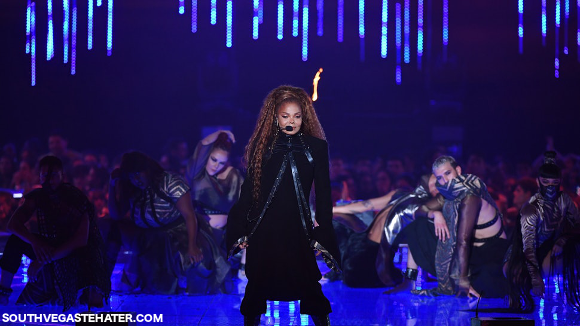 It's the best pop show you could possibly ask for, but it's also more than that. Her most recent shows have involved footage of wars and police brutality in between songs, in addition to her highly challenging song "What About" directly tackling the subject of domestic abuse within the choreography itself. And yet, the show never gets too heavy for viewers – Janet Jackson has always struck the perfect balance between incorporating activism and political messages into her work, and keeping the show fun and entertaining. If the show's official statement is anything to go by, we can expect nothing less from one of the world's greatest entertainers during her extended run in Las Vegas.
Fans are going to flock from over the world for this one. Are you ready to join them? Then book NOW – these tickets won't last!!