Park Theater | Las Vegas, Nevada
Jonas Brothers come to Park Theater on Friday 3rd June 2022 as part of their "Jonas Brothers: Live in Las Vegas' residency. The dates begin on 3rd June and continue until 11th, with five shows between them. The fans are pretty excited, considering the success of the band's previous, Remember This tour. The 40-plus date tour was rated as one of the Top 100 tours by Pollstar magazine and became one of the highest-grossing tours of the year with 528,000 tickets sold. With Jonas Brothers, one can always expect jam-packed venues and Park Theater is going to be no different from the 3rd till 11th June. Catch the American pop-rock band live on 3rd June 2022 by getting your tickets right now!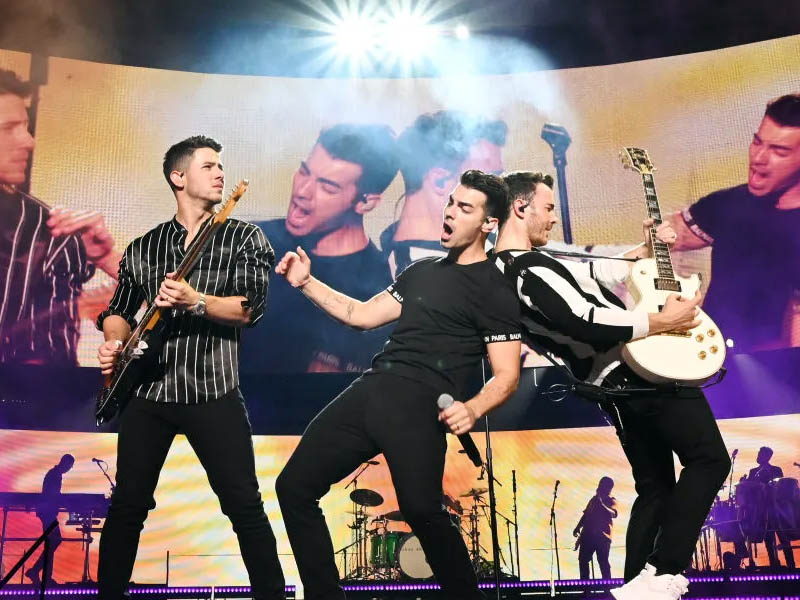 Jonas Brothers surprised their fan base with the release of their 2019 single, "Sucker." The release was such a surprise because the band had come out of nowhere after a 6-year hiatus and released an amazing song. The single debuted at number one on Billboard's Hot 100 and received triple platinum certification. The band also released an Amazon Original film shortly later, called "Chasing Happiness," which reflects on the brothers' rise and return to music. They released their album, "Happiness Begins", which also became a number one album, and the subsequent tour sold over $1.2 million tickets.
Happiness Begins resulted in quite a few awards for the band, including Top Duo/Group, Top Radio Songs Artist, and Top Radio Song for "Sucker." Their single "Remember This" was released in partnership with NBCUniversal for the Tokyo Olympics and eventually led them to their massively successful "Remember This" tour. As the sibling-led group picked up momentum once again, fans have been really excited about what's to come next. Apart from selling out shows on their tour, their L.A fans get a little special something with their upcoming Residency at Park Theater. Catch them live on 3rd June 2022 by getting your tickets right now because they could be sold out very soon!